About
MADURO SHIPPING Group is a provider of integrated shipping, logistics and marine services in the Dutch Caribbean islands Aruba, Bonaire and Curaҫao. Emphasizing world-class performance, a long-term approach, innovation, ethics and a strong human touch, MADURO SHIPPING delivers a flexible and value-adding portfolio to help customers achieve their strategic goals. Established since 1837, MADURO SHIPPING employs over 100 people in Aruba, Bonaire and Curaҫao.
The Maduro Advantage
Wide geographical coverage
Extensive experience with established track records
Complete solutions backed by ship agency, logistics and offshore support capabilities
Cost-efficient services through the use of innovative transport combination and technology
Long-term relations with specialists in sea, land and air operations
In-depth knowledge of local regulations and practices/li>
Strict HSEQ compliance
Flexible tracking systems and advanced IT solutions
Dedicated teams with extensive technical and operational skills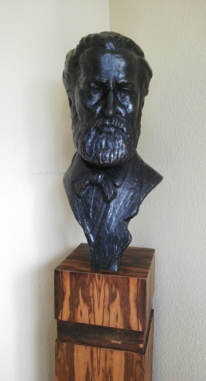 History
In 1837 Salomon Elias Levy Maduro started his own ship's bunkering company in the port of Curacao. The primary income then came from supplying vessels calling the port with coal. These were carried by hand on board in sacks.
During the years that followed the sons entered into the business and as S.E.L. Maduro & Sons it envolved into a conglomerate of innovative companies servicing travel and tourist markets. It became one of the leading companies in Dutch Antilles with real estate holdings, travel/leisure activities and involvement in shipping and transport industries. These activities are all now concentrated in the holding structure of the Maduro Group NV with headoffices in Curacao.
S.E.L. Maduro & Sons with offices in Aruba, Bonaire and Curacao remained focussed on the development of shipping and transportation activities. In this manner it became a leading company in this field in the area. Nowadays it offers her customers a wide variety of transportation services on and around the respective islands. Seperate divisions are specialized as: port agents, international freight forwarding, warehousing, consolidation and distribution services, facilities for stripping, storing and stuffing ship's spare parts, etc. All these services are offered seperately or combined according to the wishes and demands of the customer. In short the organisation operates as a logistic center in the Caribbean.
Company
S.E.L. Maduro & Sons is part of a Dutch Caribbean business group "Maduro Holding", founded more than 175 years ago with investments in Ports, shipping agencies, stevedoring companies, warehouses and logistics services.
S.E.L. Maduro & Sons was founded in 1837 by Salomon Elias Levy Maduro as a ship agent and Port operator company in the port of Curacao. When his sons entered the business, S.E.L. Maduro & Sons expanded its services and operations to other realted activities such as shipping, transportation, marine-offshore, travel and tourist industry.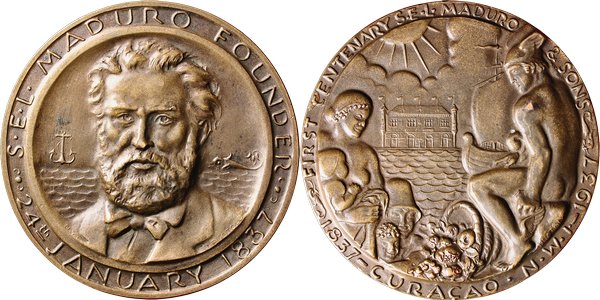 Mission
S.E.L. Maduro & Sons provides a broad line of agency services to the shipping industries on the islands Aruba, Bonaire and Curacao with expertise, creativity, high quality and safety standards and specialized equipment to fulfill the needs of the following five critical stakeholder groups:
Customers: to deliver a high quality service tailored to customers' specific needs at competitive rates
Employees: to offer challenging work, personal development opportunities and clear career perspectives.
Shareholders: to offer corporate transparancy and create shareholder value.
Partners: to cooperate on the basis of mutual respect and mutual benefit.
Society: to act responsibly for the well-being of the community and the environment.